Multi-study review of the use of human milk-derived cream in VLBW infants and outcomes
Human milk feeding is associated with substantial benefits to the health and development of infants, especially premature infants. Several studies have concluded that the macronutrient composition of mother's milk and non-standardized donor human milk have high variability in fat, protein and energy content which can impact growth. We will review two articles on the use of human milk-derived cream to improve overall caloric intake without substantially altering the total feeding volume given to the infant.
The PubMed citation for the papers under discussion are:
Premature Infants 750-1,250 g Birth Weight Supplemented with a Novel Human Milk-Derived Cream Are Discharged Sooner.
Hair AB, Bergner EM, Lee ML, Moreira AG, Hawthorne KM, Rechtman DJ, Abrams SA, Blanco CL.
Breastfeed Med. 2016 Apr;11:133-7. doi: 10.1089/bfm.2015.0166.
Randomized trial of human milk cream as a supplement to standard fortification of an exclusive human milk-based diet in infants 750-1250 g birth weight.
Hair AB, Blanco CL, Moreira AG, Hawthorne KM, Lee ML, Rechtman DJ, Abrams SA.
J Pediatr. 2014 Nov;165(5):915-20. doi: 10.1016/j.jpeds.2014.07.005.
About the Speaker: Stacia Pegram, MA, RD, LD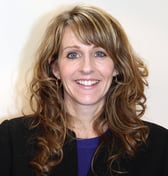 NICU Dietitian

Palmetto Health Richland Hospital
Stacia has been a Clinical Dietitian at the Palmetto Health Richland NICU/Special Care Unit in Columbia, South Carolina, for 13 years. She has a wide range of experience and expertise in leading NICU nutrition initiatives, including the development and management of feeding guidelines, quality improvement programs and education of NICU staff. She is involved in the South Carolina Neonatal Nutrition Consortium to develop statewide NICU nutrition initiatives and is an active member of several nutrition-related professional societies.
Stacia earned a master's degree in Family and Consumer Sciences and a bachelor's degree in Food and Nutrition at Appalachian State University. She also completed a six-month fellowship through the Leadership Education Excellence in Pediatric Nutrition Program at Indiana University School of Medicine in 2001-2002.