The Benefits of an Exclusive Human Milk Diet in Premature Infants
Program Overview
The field of neonatal nutrition is rapidly evolving and human milk is especially beneficial and integral to the health of the preterm infant. In preterm infants, breast milk is associated with reduced infection and inflammatory disease, enhanced neurodevelopmental outcomes, and healthy early postnatal growth patterns. An appropriately fortified exclusive human milk diet has been shown to be especially beneficial for very low birth weight (VLBW) infants (<1250g) versus a diet containing cow's milk.
In this session, Keli Hawthorne discusses the benefits of an exclusive human milk-based diet for premature infants. She summarizes the mounting body of compelling evidence demonstrating that an exclusively human milk diet leads to improved health outcomes and cost savings in this fragile patient population, by reducing the incidence and severity of comorbidities.
The presentation was originally taped at A.S.P.E.N 2016.
Speaker: Keli Hawthorne, MS, RD, LD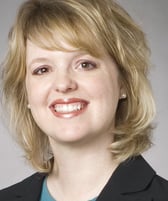 Director for Clinical Research for the Department of Pediatrics Dell Medical School
University of Texas at Austin
In addition to authoring over 30 peer-reviewed publications on neonatal and pediatric nutrition, Keli is a frequent speaker to health professionals in both national and international settings, including India, Nigeria, and Peru. She is the winner of the 2015 Texas Distinguished Scientist Award from the Texas Academy of Nutrition and Dietetics and is a past recipient of the Emerging Dietetic Leader award and Recognized Young Dietitian of the Year. Previously, Keli worked at Baylor College of Medicine and Texas Children's Hospital in Houston as a registered dietitian and study coordinator at the USDA/ARS Children's Nutrition Research Center, focusing on calcium, zinc, iron, vitamin D, omega-3 fatty acids, and neonatal nutrition.
MCC-150091 Rev 0