Implementing Human Donor Milk in the Neonatal Intensive Care Unit (NICU)
In this webinar, you will learn...
The process involved in establishing human milk feedings as the standard of care for very low birthweight infants (< 1500 g).
Guidelines for use of donor human milk to achieve 100% human milk feedings and improve feeding-related outcomes.
The steps involved in developing policies and procedures for implementing donor human milk at your facility.
Who Should Watch
Neonatologists
Lactation Consultants
Neonatal Nurse Practitioners
About the Speaker: Barbara A. Jackson, RD, CNSC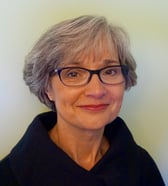 NICU Dietitian
Winchester Medical Center
Winchester, VA
Barbara A. Jackson is a registered dietitian with over 10 years of experience in neonatal nutrition. As the neonatal dietitian at Winchester Medical Center in Winchester, VA, Barbara was part of a multidisciplinary team that implemented a 100% human milk feeding protocol in the neonatal intensive care unit.