Exclusive Human Milk Diet: Strategies to Achieve Growth Goals and Meet Nutritional Needs in Preterm Infants ≤ 1,250 g Birth Weight
Filmed: June 28, 2016
Learning Objectives
Review the clinical benefits of an exclusive human milk diet for infants with birth weight ≤ 1,250 grams.
Review calorie and protein needs.
Identify factors that affect caloric intake and factors that impact energy expenditure.
Review strategies for achieving growth goals and adjusting individual nutrition plans.
Target Audience
Neonatologists
Lactation Consultants
Neonatal Nurse Practitioners
Other clinicians who care for pre-term infants
Speaker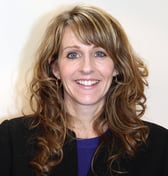 Stacia Pegram, MA, RD, LD
NICU Dietitian
Columbia , SC
Stacia has been a Clinical Dietitian at the Palmetto Health Richland NICU/Special Care Unit in Columbia, South Carolina for 13 years. She has a wide range of knowledge and expertise in leading NICU nutrition initiatives, including the development and management of feeding guidelines, quality improvement programs and education of NICU staff. She is involved in the South Carolina Neonatal Nutrition Consortium to develop statewide NICU nutrition initiatives and is an active member of several nutrition related professional societies.
Stacia earned a master's degree in Family and Consumer Sciences and a bachelor's degree in Food and Nutrition at Appalachian State University. She also completed a six month fellowship through the Leadership Education Excellence in Pediatric Nutrition Program at Indiana University School of Medicine in 2001-2002.