Decreased cost and improved feeding tolerance in VLBW infants fed an exclusive human milk diet
Symposium Highlights
In this session, Terry Johnson will discuss the benefits of a 100% human milk-based diet for extremely premature infants. She will summarize the mounting body of compelling evidence demonstrating that an exclusively human milk diet leads to improved health outcomes and cost savings in this fragile patient population, through a reduced incidence and severity of comorbidities.
In this session, Dr. Elliott reports that the advantages of an exclusive human milk-based diet for very low birth-weight (VLBW) infants in a community Level III NICU include lower total hospitalization cost and physician charges regardless of the cost of human milk-based fortifiers and donor breast milk. These findings complement a decrease in necrotizing enterocolitis (NEC) and feeding intolerance, and shorter time to full feeds and length of stay with human milk vs. bovine-based fortifier and formula.
Terry S. Johnson, APN, NNP-BC, CLEC, MN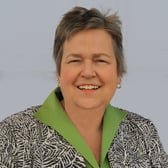 Director, Education & Professional Development
Prolacta Bioscience
City of Industry, CA

Terry's clinical experience has included the NICU, Special Care and Normal Newborn Nursery, as well as Developmental Followup Services. A nationally known speaker and educator, Terry was the 2009 recipient of the Braden E. Griffin M.D. Memorial Lectureship Award from the University of Massachusetts Medical School. She was a 2007 fellow in the Patient Safety Leadership Fellowship Program through the Health Research and Educational Trust and the American Hospital Association. Terry was the 2006 recipient of the National Association of Neonatal Nurses SIG (Special Interest Group) Leadership Award. She also served on AWHONN's Advisory Committee for Care of the Late Preterm Infant.
Melinda J. Elliott, MD, FAAP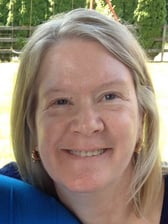 Neonatologist and Faculty
The Herman and Walter Samuelson Children's Hospital at Sinai Hospital
Baltimore, MD

Dr. Melinda Elliott is a neonatologist and faculty member at The Herman and Walter Samuelson Children's Hospital at Sinai Hospital in Baltimore, MD. She received her undergraduate degree in biology at Bethany College in Bethany, WV and her M.D. at West Virginia University School of Medicine. Dr. Elliott trained as an intern and resident in pediatrics at the University of Florida in Gainesville, Florida. She was chief resident and instructor in pediatrics before completing her fellowship in Neonatal/Perinatal Medicine, also at the University of Florida. Her main areas of interest are in breastfeeding practices of the very low birthweight infants, particularly the benefits of an exclusive human milk diet.