Compelling Evidence for Nursing Advocates for an Exclusive Human Milk Diet in the NICU
Presentation was filmed originally at the NANN 2016 educational conference on Saturday, October 29.
Learning Objectives
List the immunological benefits of human milk and the role it plays in the development of the neonatal immune system.
Compare and contrast exclusive human milk-based nutrition vs. alternative nutritional options for VLBW premature infants.
Recognize the advantages of an exclusive human milk-based nutrition for VLBW infants in the NICU, including improved outcomes and cost savings.
State the importance of parent empowerment and advocacy for human milk nutrition in the NICU.
About the Speakers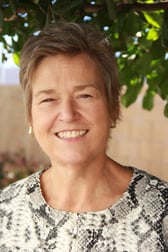 Terry Johnson, APN, NNP-BC, CLEC
Terry's clinical experience has included the NICU, Special Care and Normal Newborn Nursery, as well as Developmental Followup Services. A nationally known speaker and educator, Terry was the 2009 recipient of the Braden E. Griffin M.D. Memorial Lectureship Award from the University of Massachusetts Medical School. She was a 2007 fellow in the Patient Safety Leadership Fellowship Program through the Health Research and Educational Trust and the American Hospital Association. Terry was the 2006 recipient of the National Association of Neonatal Nurses SIG (Special Interest Group) Leadership Award. She also served on AWHONN's Advisory Committee for Care of the Late Preterm Infant.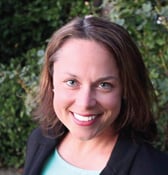 Olivia Mayer RD, CSP, IBCLC
Neonatal nutrition is truly Olivia Mayer's passion. As a registered dietitian and lead nutrition practitioner in the NICU at a children's hospital in the San Francisco Bay Area, Olivia is committed to improving the lives of medically fragile infants through nutrition. Her team has been recognized by the American Society for Parenteral and Enteral Nutrition as a Clinical Nutrition Team of Distinction (only one other children's hospital has been given this honor). Prior to starting her current role in 2006, Olivia gained valuable experience in clinical nutrition roles at UCSF Medical Center and Stanford Hospital. She also served as a dietetic intern at the National Institute of Health, Clinical Center, and she is currently completing a Lactation Consultant certification program through UCSD Extension. She has co-authored two journal articles on feeding protocols for premature infants and is a frequent speaker and educator on this important topic.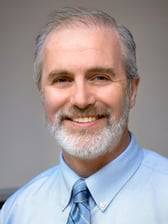 Sergio G. Golombek, MD, MPH, FAAP
Dr. Golombek is Professor of Pediatrcs and Clinical Public Health at New York Medical College, and Attending Neonatologist at the Regional Neonatal Center of Maria Fareri Children's Hospital at Westchester Medical Center, in New York.
Dr. Golombek received his medical degree from the University of Buenos Aires School of Medicine in Argentina. After training in pediatrics and neonatology in Argentina, he moved to the US, where he completed his pediatric residency followed by a fellowship in neonatal‐ perinatal medicine. He is Board Certified in Pediatrics and Neonatal‐Perinatal Medicine. He is a member of the American Academy of Pediatrics, the Society for Pediatric Research and the American Pediatric Society, the Past‐President of the New York Perinatal Society, and the President‐Elect of the Iberoamerican Society of Neonatology.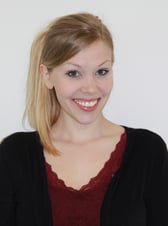 Emily Million, RN
Emily Million is a Registered Nurse who resides outside of Birmingham, AL. She is also the mother of Lily, 5 years old, and Rosalee, born at 23 weeks gestation who is now 2 years old and thriving. Her nursing background is comprised mainly of providing care for mothers who had high risk pregnancies, which she personally was all too familiar with. She has also worked in the NICU, pediatric surgery and adult critical care . After advocating for her daughter Rosalee to receive an exclusive human milk diet while hospitalized and witnessing her miraculous outcome, Emily's passion became education and advocacy about optimal nutrition for the most fragile and delicate premature babies. This lead to becoming a Clinical Liaison for Prolacta Bioscience. Emily spends her time educating and advocating for what she knows made the vital difference for her preemie, while raising her two beautiful healthy daughters in Alabama.